While you can create and save a new campaign, you must have a valid credit card on file to Save and Launch an ad group. 
This section will show you how to add a new, edit, or update a payment card in your account. For non-credit card payments, please email selfservehelp@groundtruth.com for support.
Add a new payment method
You can add a credit card in one of two ways:
When you save and launch a new ad group for the first time, you're prompted for your credit card information if one is not already saved.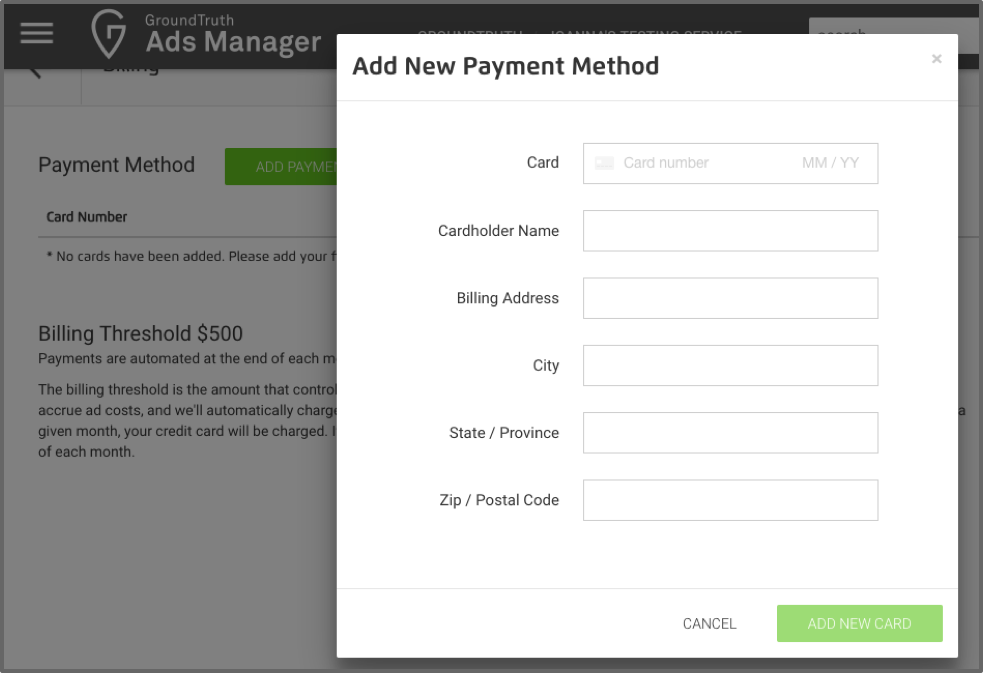 You can add a new payment type from the Billing option from the user drop down menu.