What are conversion pixels?
A conversion pixel is a piece of code that is provided to advertisers to place on a website landing page. It allows brands to track and report on the actions of users who visit their page after viewing or clicking on an ad. GroundTruth uses conversion pixels to track conversions beyond your ad's click-to URL.
Creating a tracking pixel in Ads Manager
In order to create a tracking pixel, please follow these steps:
1. Click on the hamburger menu and go to 'Account Setting'.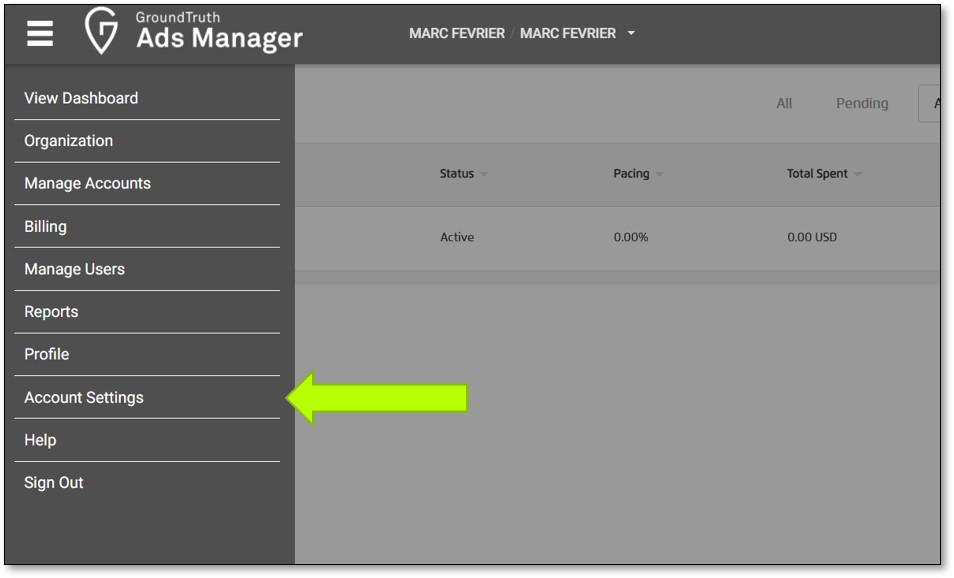 2. Select the 'Tracking Pixels' tab and click on 'New pixel'.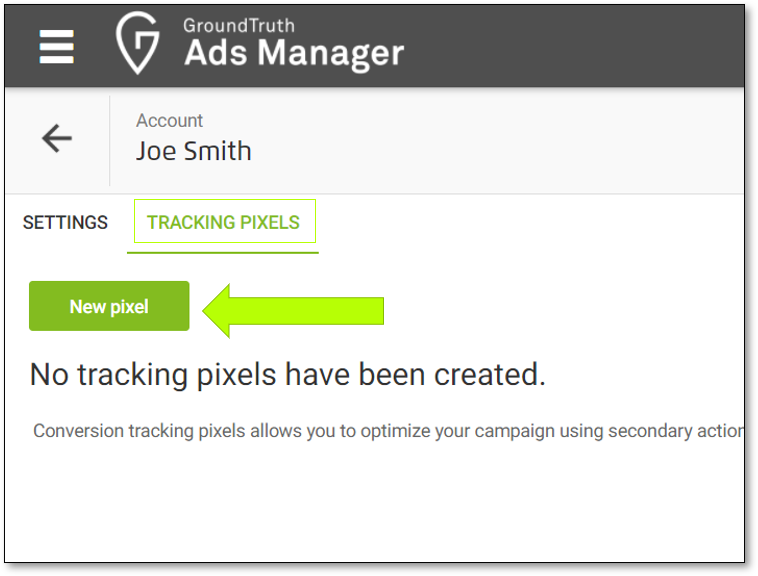 3. Enter your website URL and the name you would like to give for the tracking pixel. Please enter your website URL with http:// or https:// or it will not save. You can create as many pixels as you need and label them in such a manner that makes sense for your website. Click Save.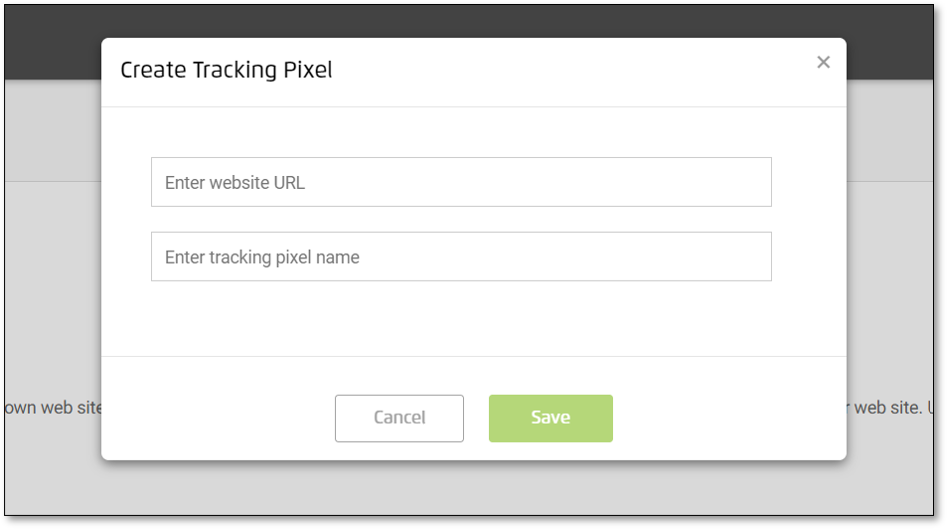 4. You'll see your newly created pixel appear under 'Existing pixels'.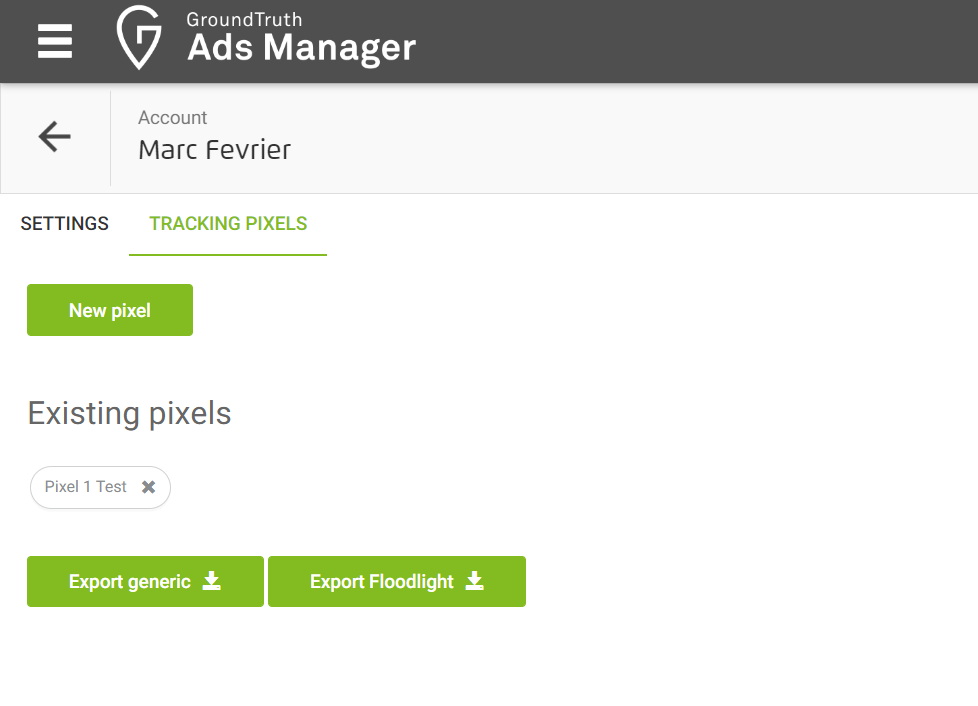 5. Please choose 'Export Floodlight' for Google and 'Export Generic' for all others. Important Note: We are currently experiencing an issue with Floodlight pixels. Please use generic pixels.
6. Add your pixel to the header section of web pages you want to track in order for GroundTruth to count the conversions.
Adding a pixel to your ad group or campaign
The tracking pixel you created is not yet linked to an ad group or campaign. To add it to an ad group or campaign, please follow these steps:
1. Go back to your dashboard and click the eye icon

to edit your ad group.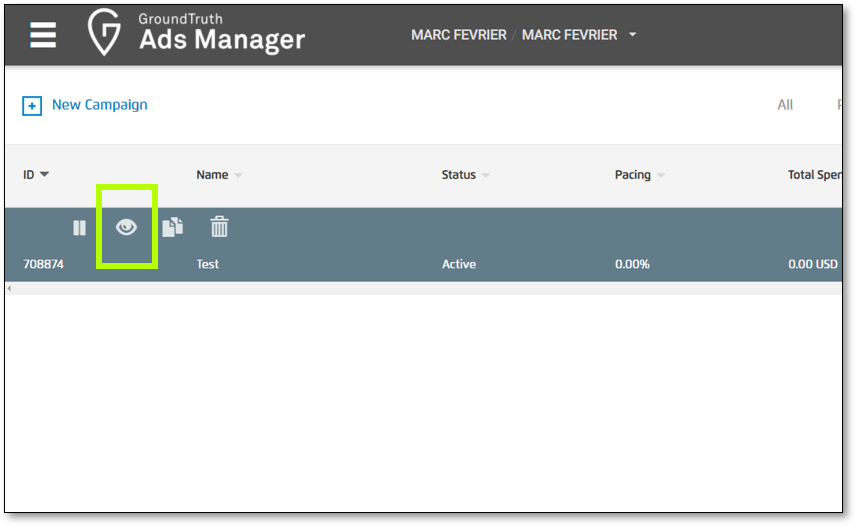 2. Go to the 'Budget & Schedule' section of your ad group, and click the plus icon next to 'Tracking pixels'.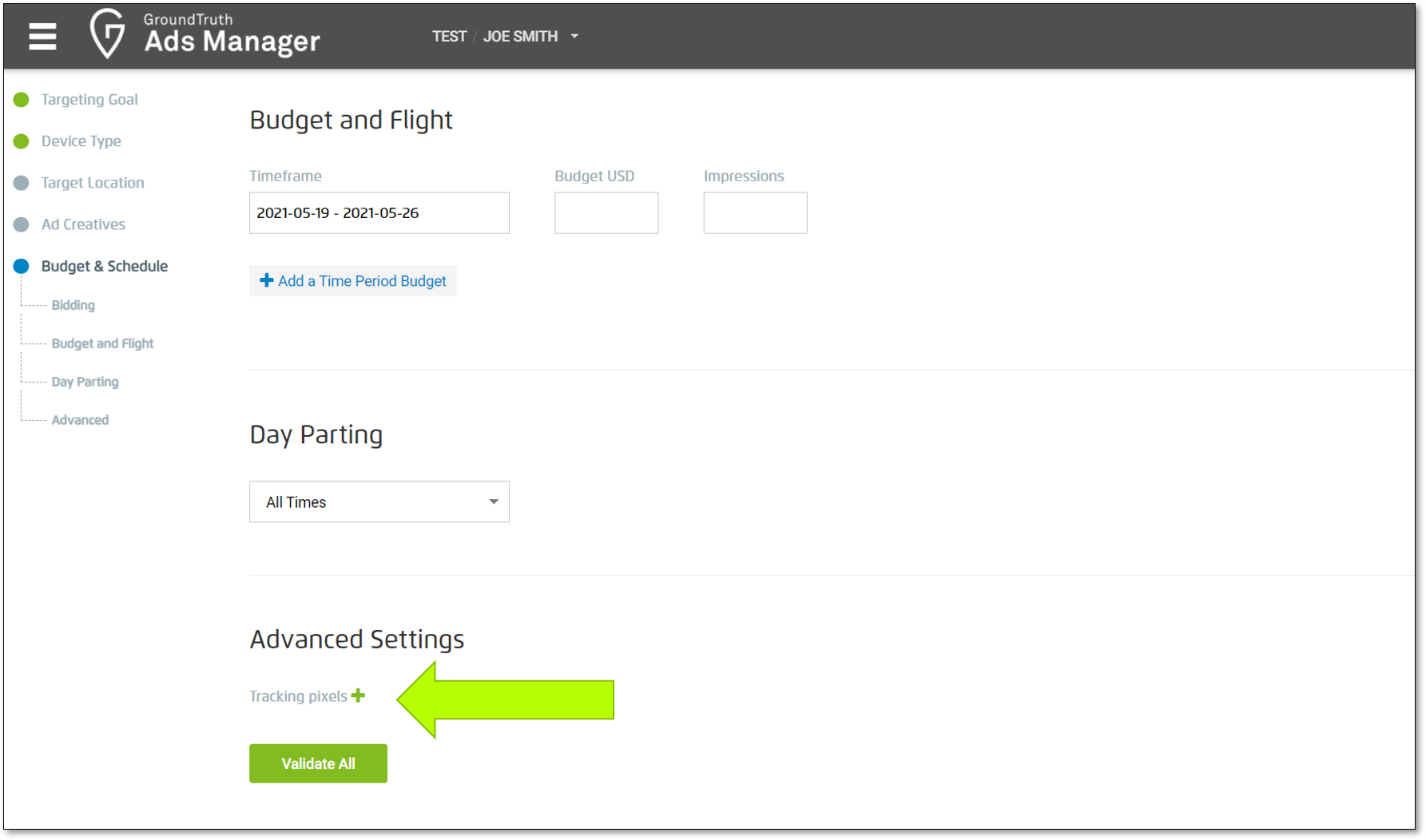 3. Add the tracking pixel - Note: The tracking pixel must be added to ALL ad groups of a campaign.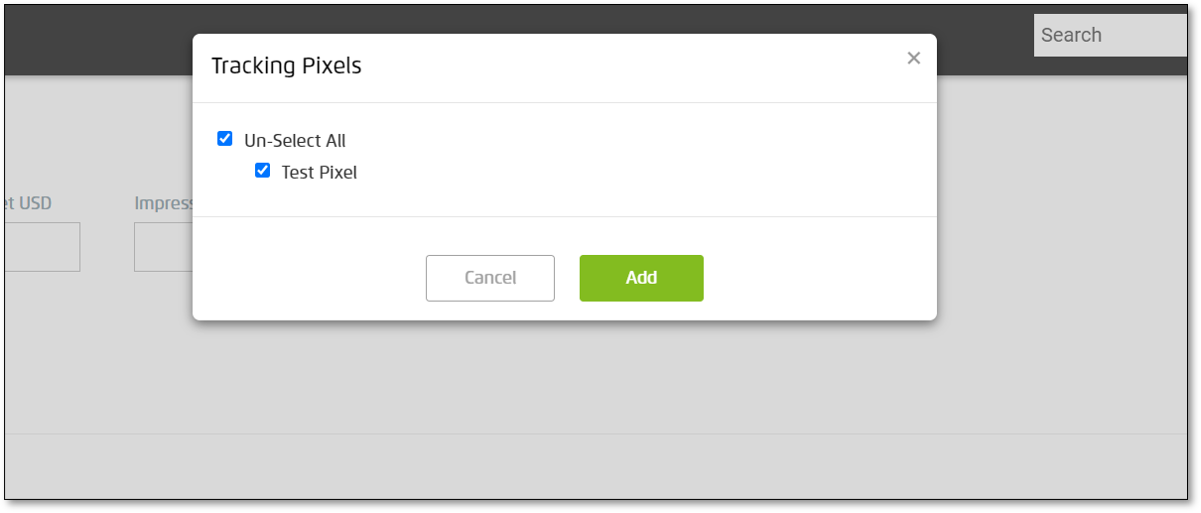 4. Make sure you save.
Validating your pixel
The Validate pixel button does not always work depending on your website setup. We recommend using Chrome's Developer Tools or Google Tag Assistant to verify if your pixels are firing.
Go to the page where the pixel is placed. Right-click and select "Inspect". Click on the "Network" tab and refresh the page. Once the page is fully loaded, search for "xad".
A 200 status code indicates that your pixel has successfully fired.