Within Location Manager, you are able to request a custom blueprint based on an already blueprinted location. To do so, please follow the steps below:
1. Go to Location Manager - either from your Ad group by clicking the "Add New Location Group" in the targeting page or by going to locations.groundtruth.com and selecting the correct organization and account.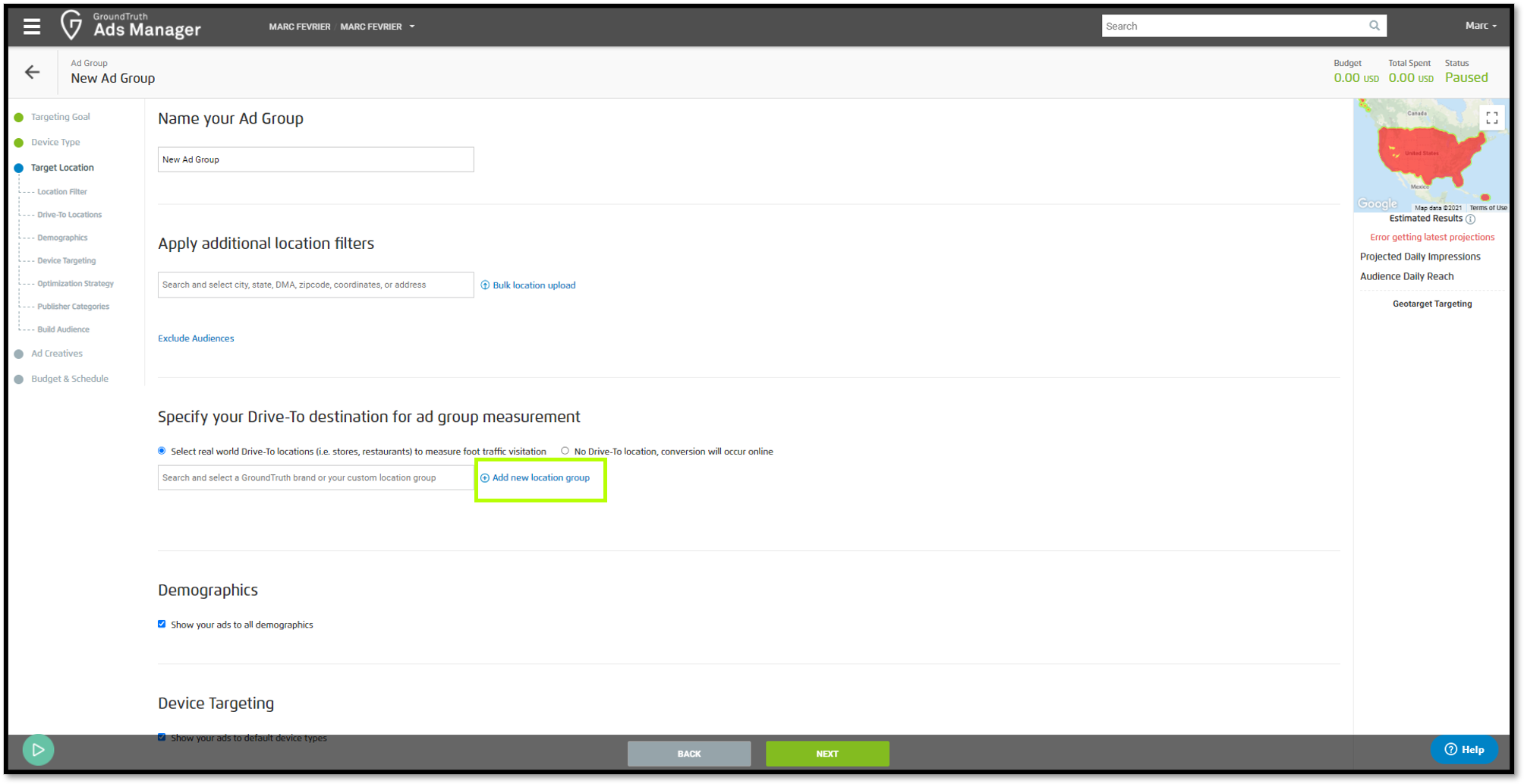 2. Click on the Location Group Name that has the blueprinted location you'd like to customize.
3. Click the Chat Bubble icon

next to the location you would like to customize, and write in that you'd like to make a blueprint request. An automatic reply should be sent to the email you used to create your account.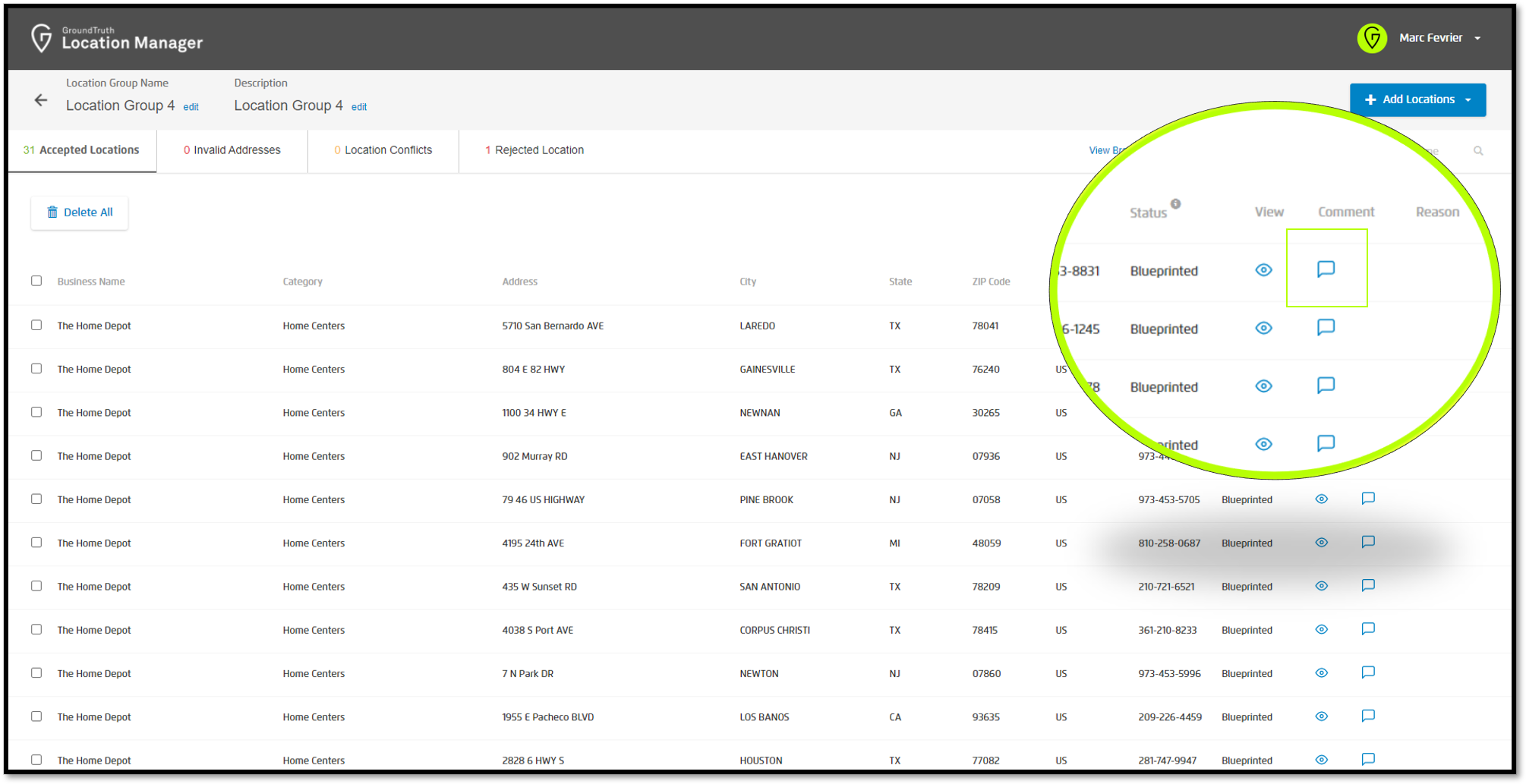 4. Reply to the automatic message with your request, including an image showing how you would like to modify the blueprint.
5. Your location group will be updated within 3-4 days.