GroundTruth partners with over 100k mobile apps reaching over 800MM devices globally to ensure you reach your consumers in the right place at the right time.
In order to ensure brand safety and overall network quality, GroundTruth has developed a global brand-safe publishers list, which is manually curated and accounts for over 90% of the traffic we see in our network.
Please note that by default, self-serve campaigns are opted out of delivery solely on this list.
To opt-in to 'GroundTruth Brand Safe Publishers' list
1. Click on the campaign settings icon next to your campaign name in the reporting dashboard.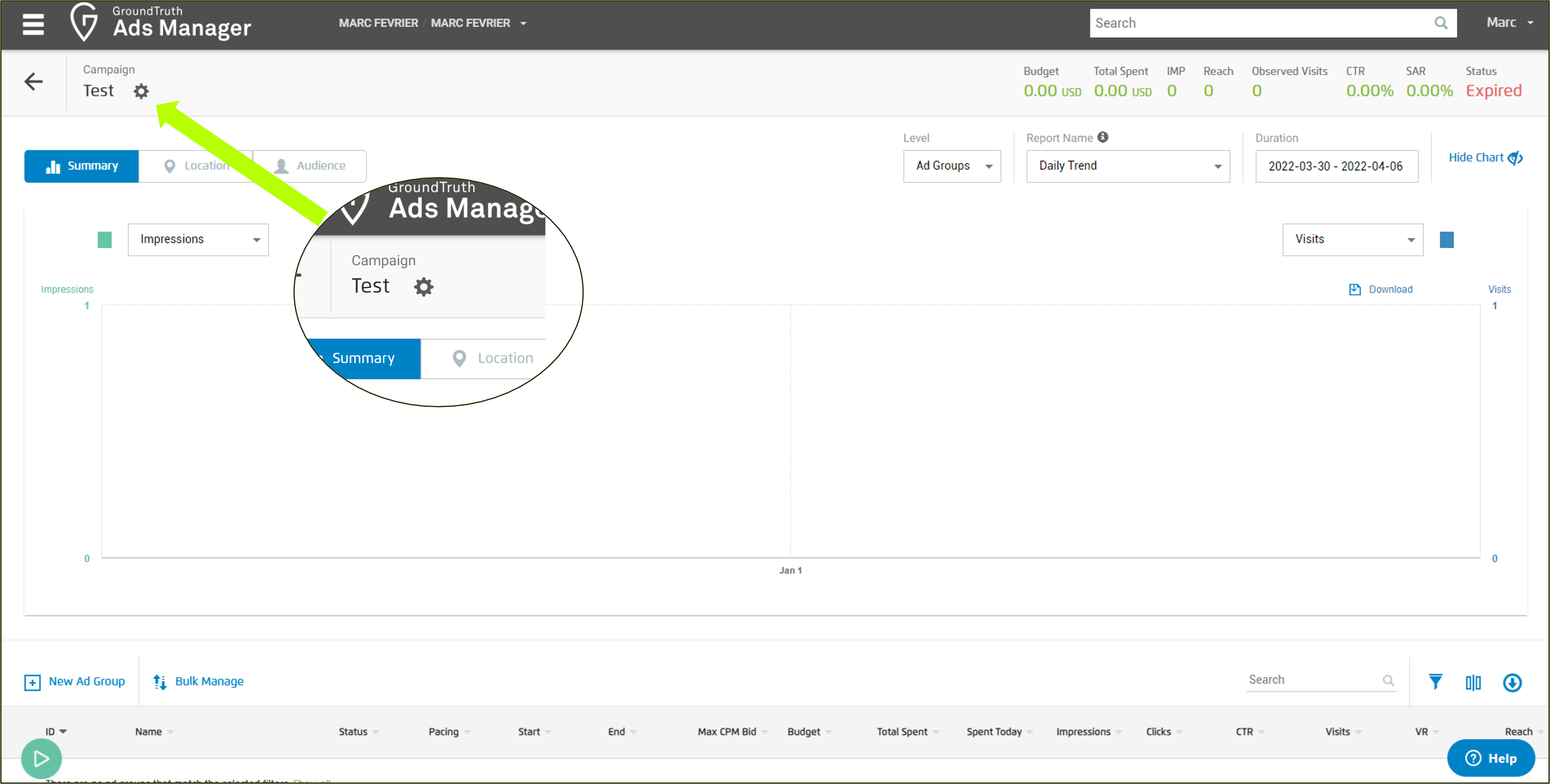 2. Select the 'Included Publishers' tab at the top and toggle on the 'GroundTruth Brand Safe Publishers' option.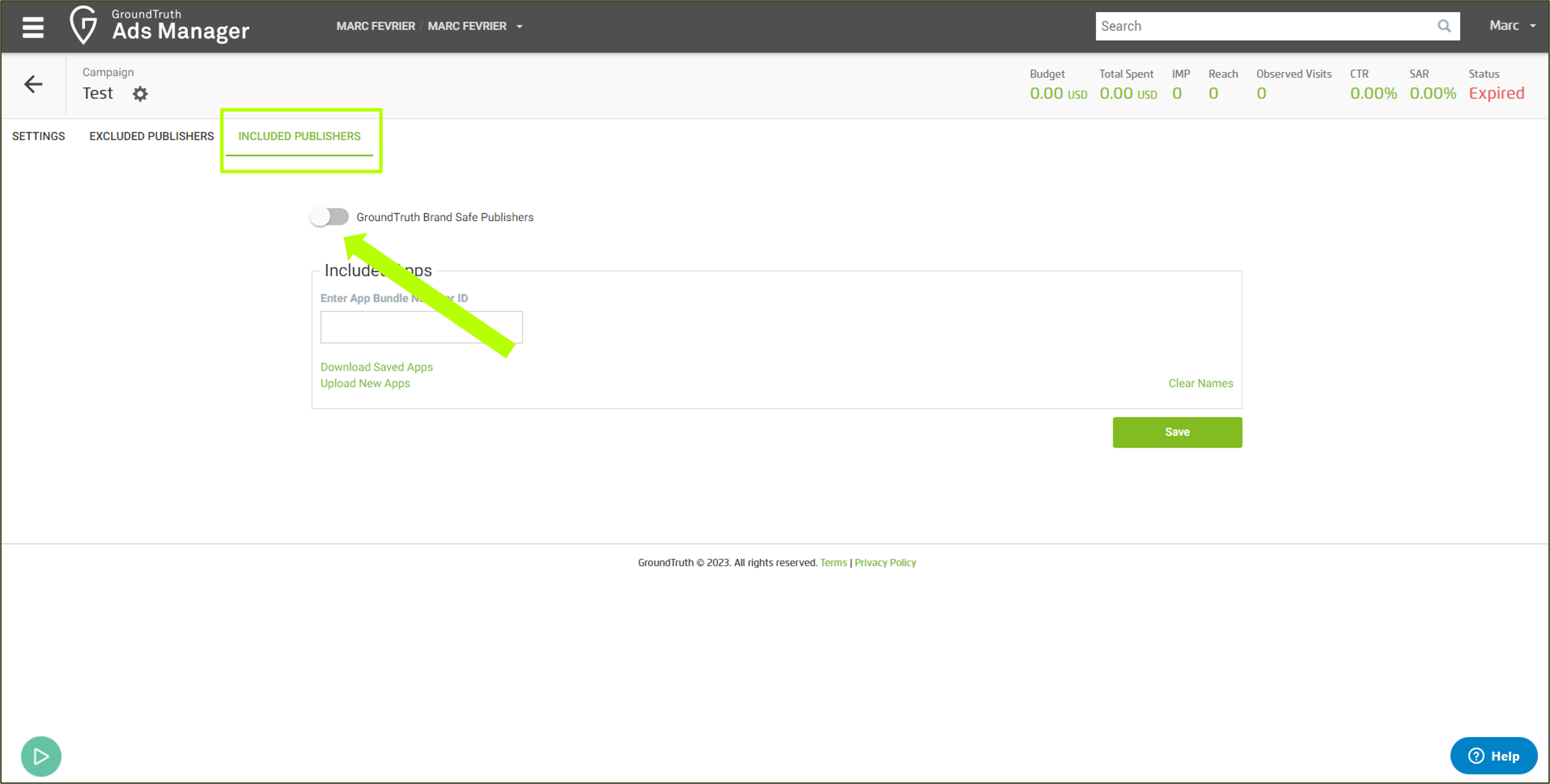 Custom Whitelist on Ads Manager
**UPDATE: Ads Manager now allows users to upload custom App lists. To enable this feature, please de-select the GroundTruth Brand Safe Publishers opt-in and then upload the list using the precise App Bundle Name or the App Bundle ID. If the Included Apps list is not uploaded properly and precisely, it will not work.
Please note: Uploading custom App lists can significantly impact avails and delivery compared to opting into the GroundTruth Brand Safe Publishers list, so please make sure to take this into consideration when using a custom list.