GroundTruth Templates
To get started with these templates, download the Banner_Template.psd file at the bottom of this page.
See examples of the 4 sizes included.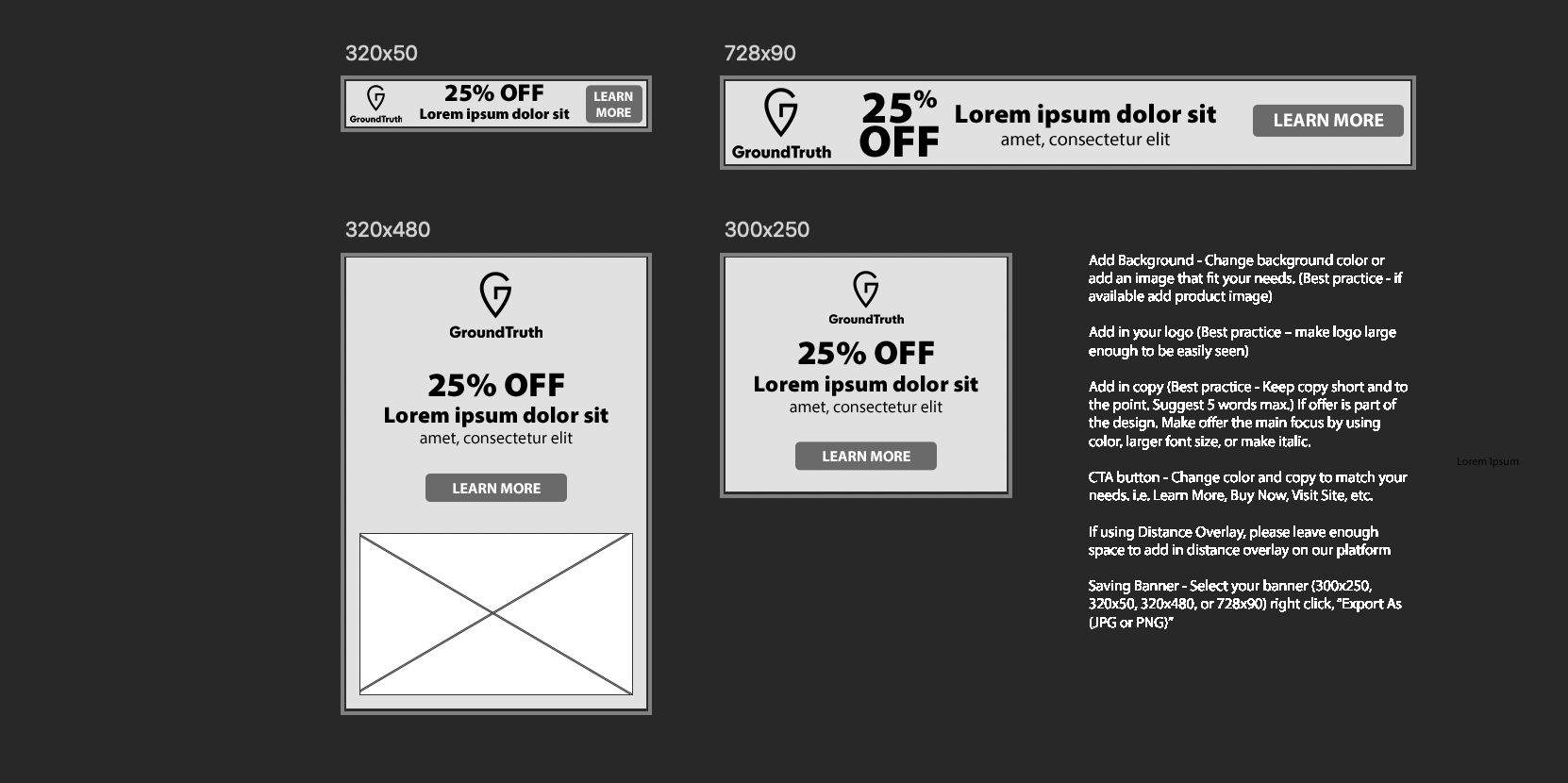 Banner creation step by step and best practices (photoshop templates)
Add Background - Change background color or add an image that fits your needs. (Best practice - if available add product image)
Add in your logo (Best practice – make logo large enough to be easily seen)
Add in copy (Best practice - Keep copy short and to the point. Suggest 5 words max.) If offering is part of the design. Make offering the main focus by using color, larger font size, or make italic.
CTA button - Change color and copy to match your needs. i.e. Learn More, Buy Now, Visit Site, etc.
If using Distance Overlay, please leave enough space to add in distance overlay on our platform
Saving Banner - Select your banner (300x250, 320x50, 320x480, or 728x90) right-click, "Export As", and save the banner as JPG or PNG.
Using other design software?
Create new file, input banner size (320x50, 300x250, 320x480, or 728x90) and resolution at 72ppi. (banner size: "width"x"height")
Follow steps 1-5 from the above steps
Save each of your banners as JPG or PNG.